Rc-controller
From wikipost
Jump to navigation
Jump to search
In 2017 I decided to get familiar with Quadcopters, aka 'quads', aka 'Drones'.
the transmitter I bought was a 'model 2' (throttle on the left) 2.4GHz Turnigy Evolution.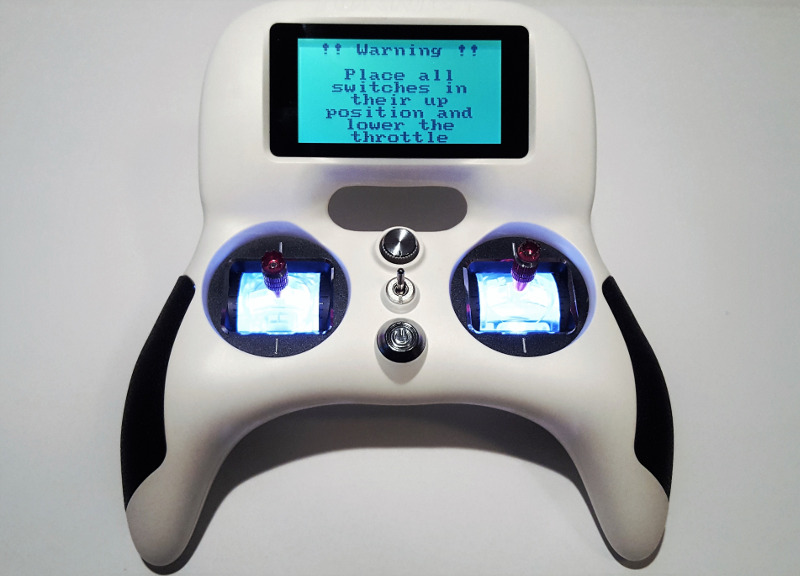 It has a micro-USB port and can be used as a 'game controller' in FPV Quad Simulation software.

At this time of writing there are several free options for FPV Simulation/Training:
Heli-X (Windows and Linux)

After downloading Heli-X version 6.1, I unzipped it and ran the software in KDE 5 under Debian Stretch (v9). It seemed to start up properly but it didn't recognise the transmitter. It turned out I had to load the following packages to add joystick support to my system:
apt-get install joystick jstest-gtk
After that it saw the controller and I could use the Heli-X software on Linux.

In the Heli-X software, there are varous models available. Mostly helicopters, but there is one quad: DJI Phantom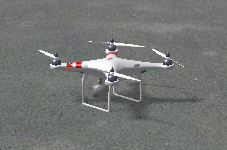 Update the stick settings: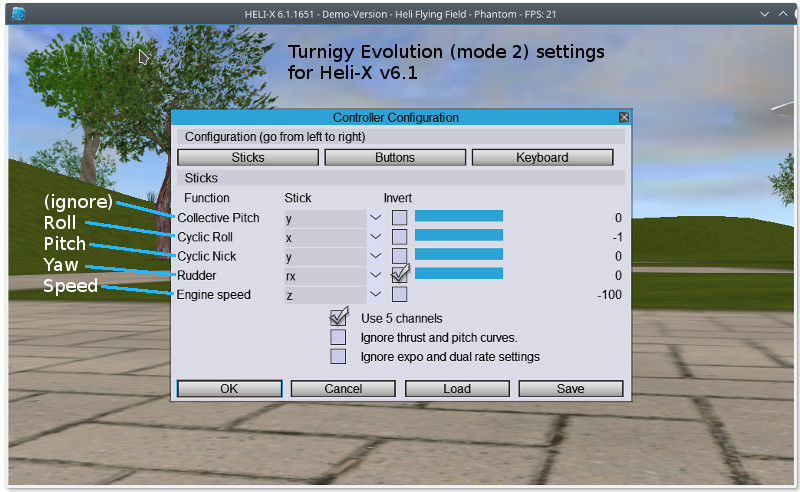 Select a 3D airport, set camera to FPV mode and enjoy: