Yaesu FT-1802M
From wikipost
Jump to navigation
Jump to search
The Yaesu FT-1802M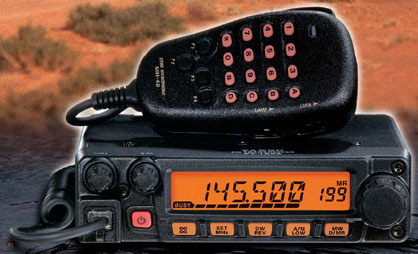 We used this radio to set up a Receive-only iGate running on a Raspberry Pi model B+ using the TNC-Pi and a Yaesu FT1802M radio.
Fortunately the radio was presented to me with a pre-made TNC cable. Even though this cable was made for the Argent Data OpenTracker with a GPS module, it turned out that the connections are exactly the same for interfacing to the TNC-Pi.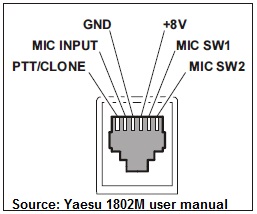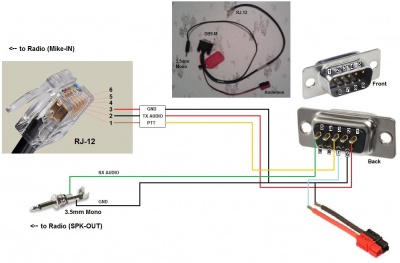 You may notice the additional Anderson connector. This is not required for the TNC-Pi but for powering the OpenTracker/GPS modules as it was used in its original configuration.

The output volume on the SPK port at the back of the radio is not fixed and needs to be adjusted using the front volume knob.