Pixie2
From wikipost
Jump to navigation
Jump to search
I bought this radio off eBay in 2015 and it's very low power and has some pros and cons: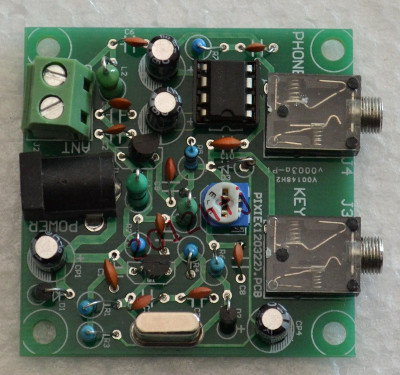 Pros:
Crystal controlled
Cheap, easy to build
low power usage (standby current about 20mA @ 12V, 100mA on transmit)
On-board LM386 audio amplifier (drives low impedance speaker or headphones)

Cons:
Only capable of listening/transmitting on ONE frequency
No sidetone when keying
Loud DC-bumps (popping/clicking sound) when keying
only CW, no AM or SSB

Some details:
The Pixie 2 is a tiny rig, with a standard two-transmittor transmitter. It's a Colpitts oscillator, left running and a keyed Power Amplifier. There is no external mixer used to feed the audio amplifier. Instead, the mixing is done at the final amplifier itself with the resulting audio taken off the emitter.
There is no Receiver Incremental Tuning (RIT).
Power input: 9V - 12V (Q2, the S8050 gets hot with too much input voltage!)
Power consumption: 10mA RX, 100mA TX (@ 9V)
TX Power: 1.2W @ 12V, 0.8W @ 9V
QSK (Full break-in) CW
Schematic: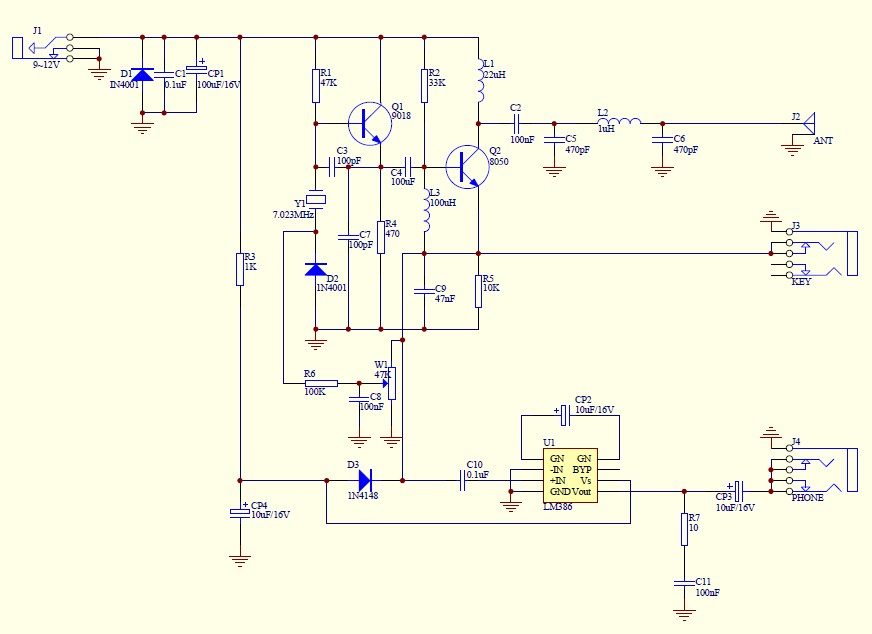 Unpopulated PCB: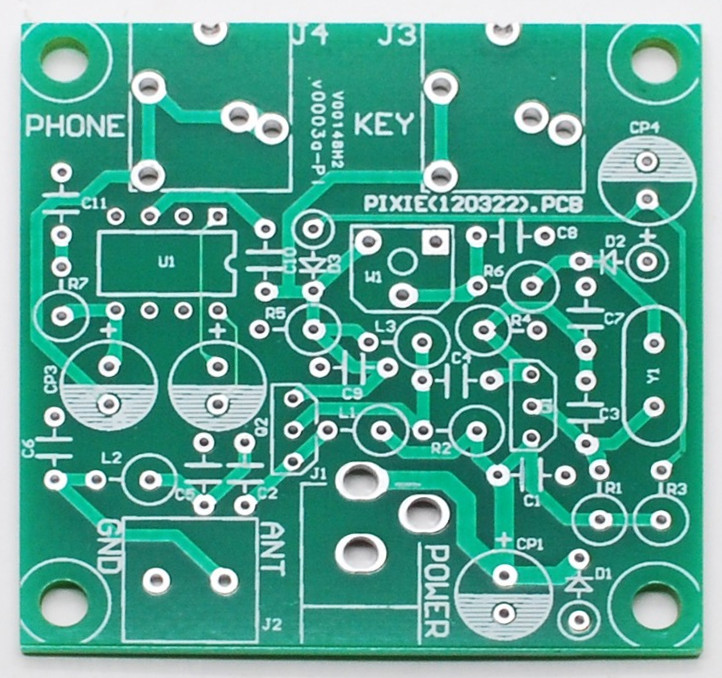 Some history about the Pixie transceiver.