Angles
From wikipost
Jump to navigation
Jump to search
Angles
For simple field work I once wanted to work out how to make a simple phone app that could calculate the distance of a point by measuring the compass angle to it measured from two points.
The resulting program does the job very well and has proven its use many times.
Here are some screenshots: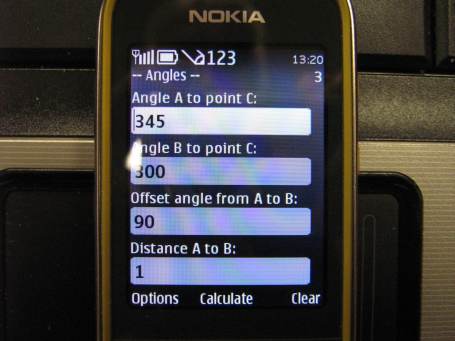 The main opening screen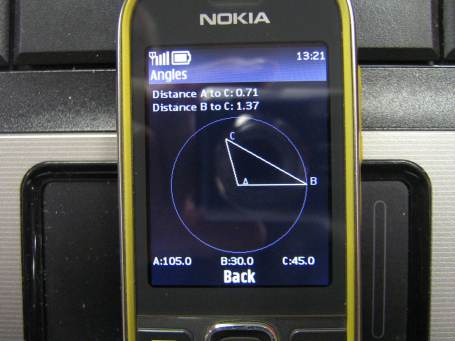 The graphical result of the given angles and distance.

Download latest and final version: File:Angles.zip version 25.25.12.